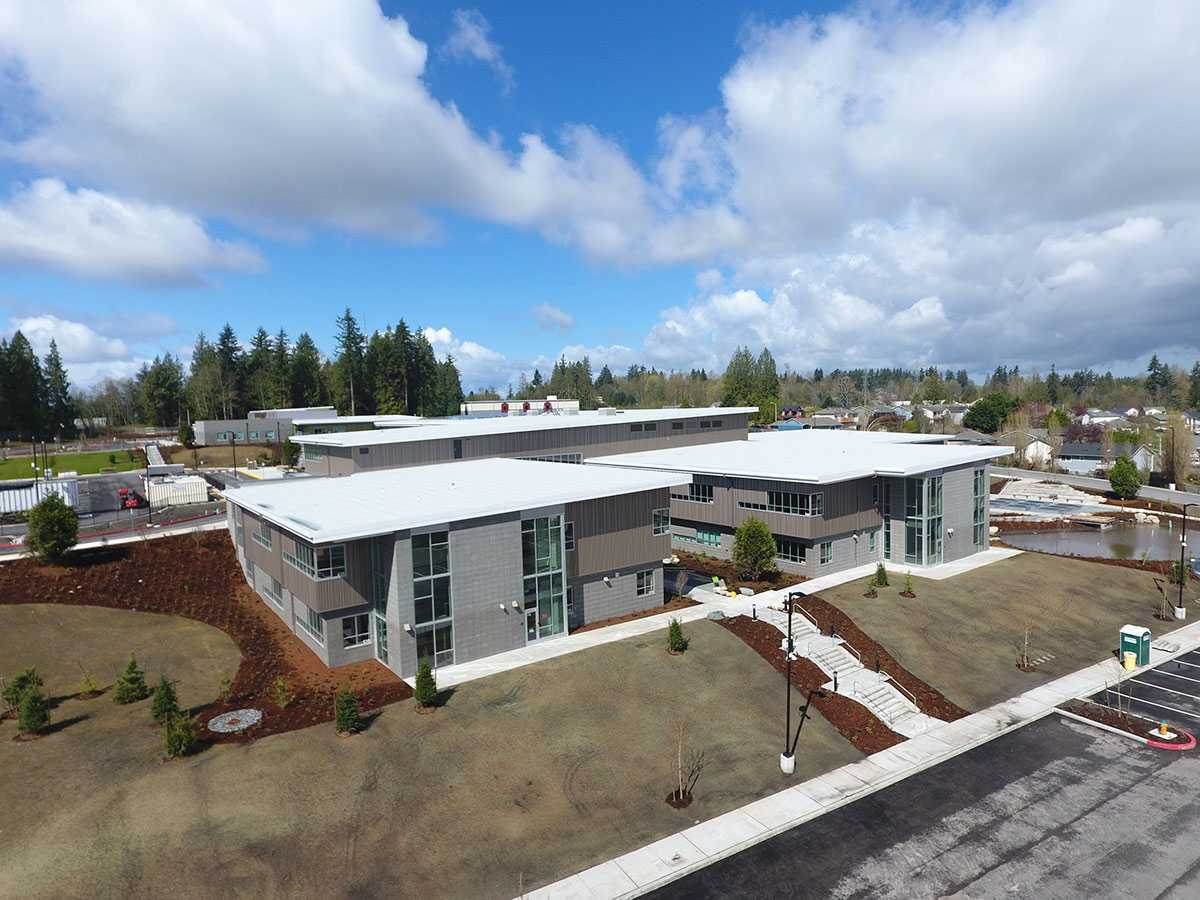 Location:
Lake Stevens, WA
Project Overview:
This project was part of a $116 million dollar bond that was passed in 2016 and included the construction of a new elementary school and early learning center. The 38 acre project site was logged and cleared, requiring substantial excavation and grading before construction of the two buildings could begin. The new elementary school can serve up to 550 students grades K-5 and the early learning center building will include a developmental preschool.
Services Provided:
GeoTest provided building envelope inspection and testing throughout construction, as well as air leakage testing for both the Early Learning Center and Elementary buildings. Infrared thermography was used to examine interior walls during depressurizations to help determine where there was leakage in the building's air barrier.
Owner:
Lake Stevens School District
Project Cost:
$35 Million
Additional Services Provided:
Geotechnical Engineering, Construction Special Inspection, Materials Testing, Painting/Coating Inspections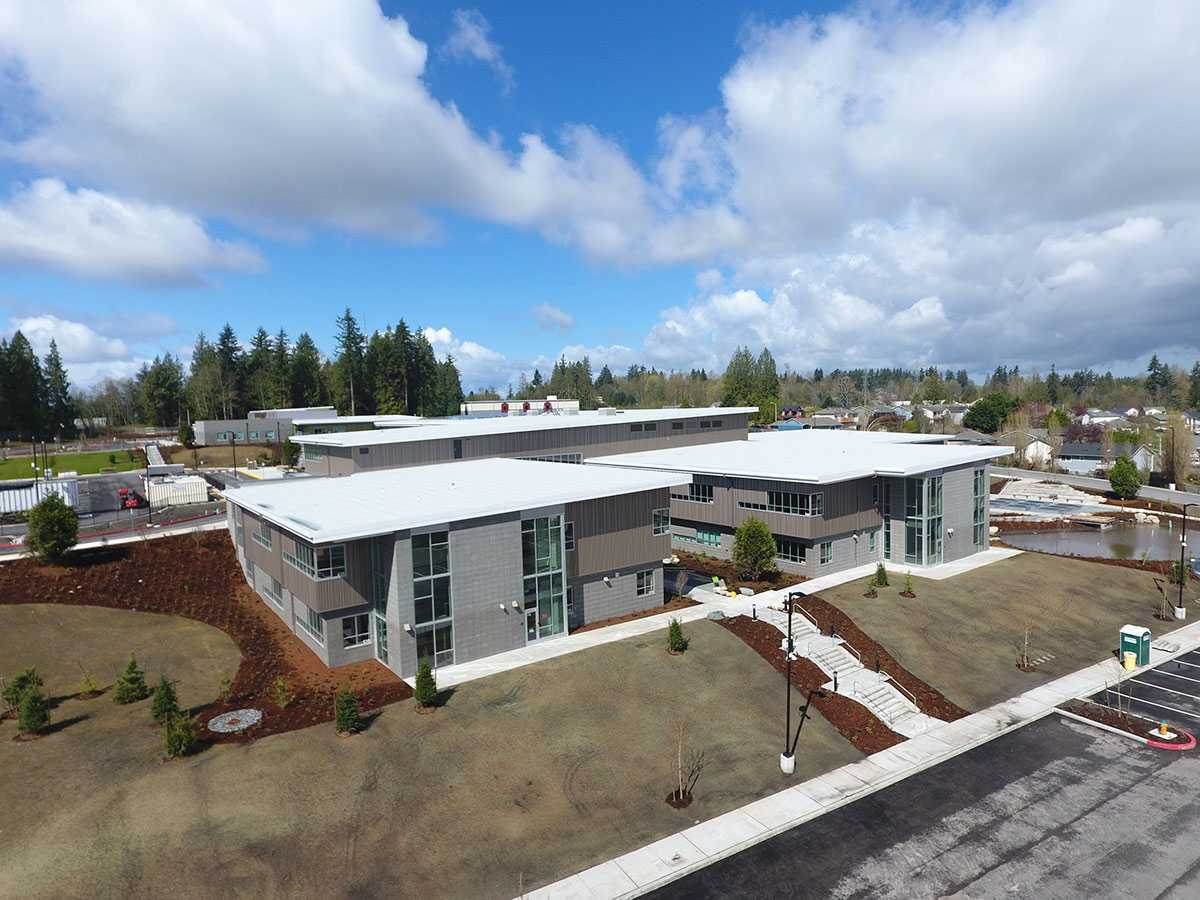 Contact Geotest
Geotest welcomes the opportunity to become a part of your team and build the success of your company. We provide Construction Special Inspection and Materials Testing Services throughout Northwest Washington. Our Geotechnical Engineering Department and Environmental team can provide services in Washington State and Oregon.