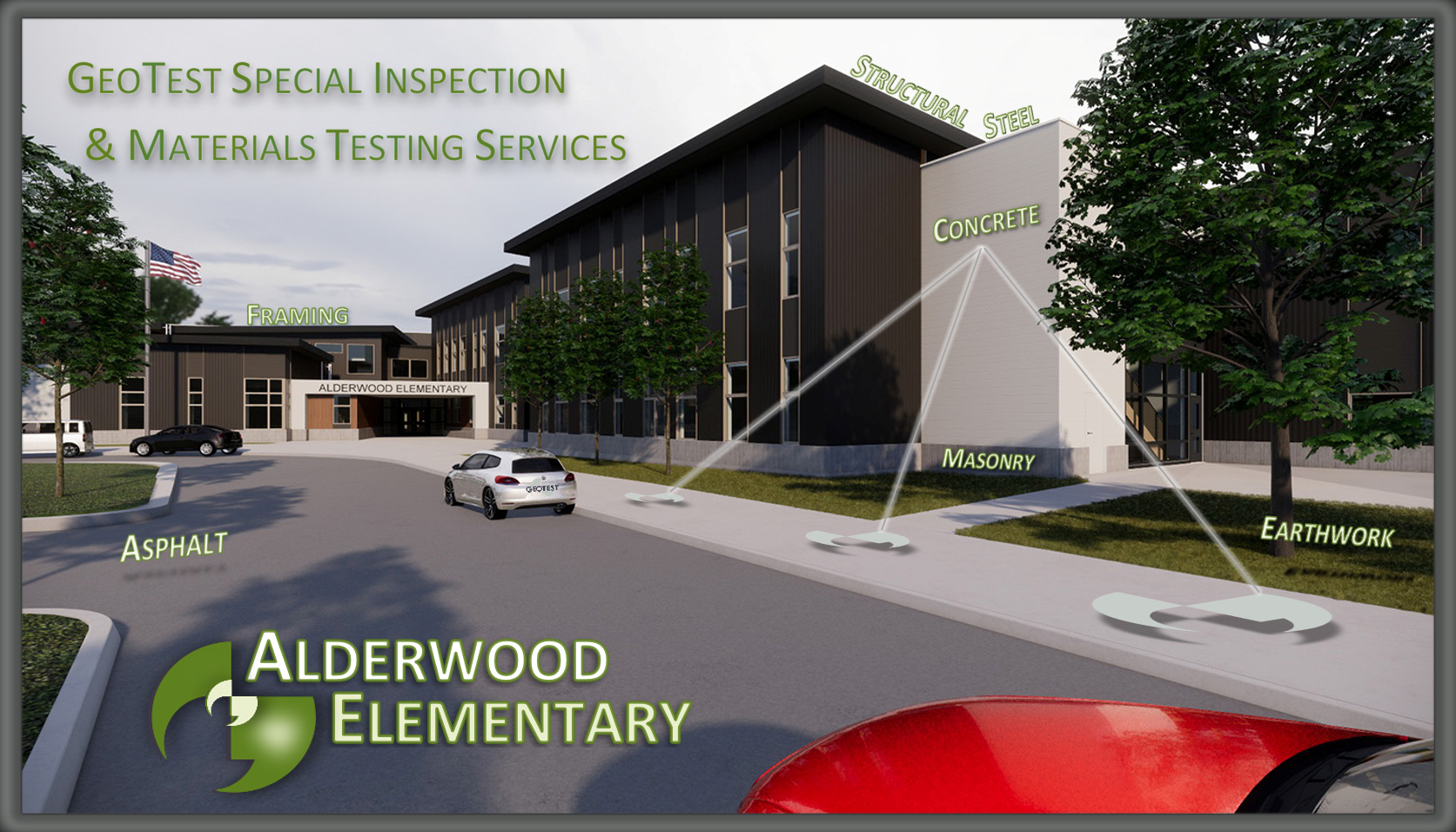 Location:
Bellingham, WA
Project Overview:
This project entailed the construction of a new Alderwood Elementary School.
Services Provided:
GeoTest all vertical construction special inspection and testing, including civil and athletic fields general testing, as well as specialty testing for synthetic turf fields, vertical construction, envelope testing, & inspection
Owner:
Bellingham School District
Project Cost:
$89 Million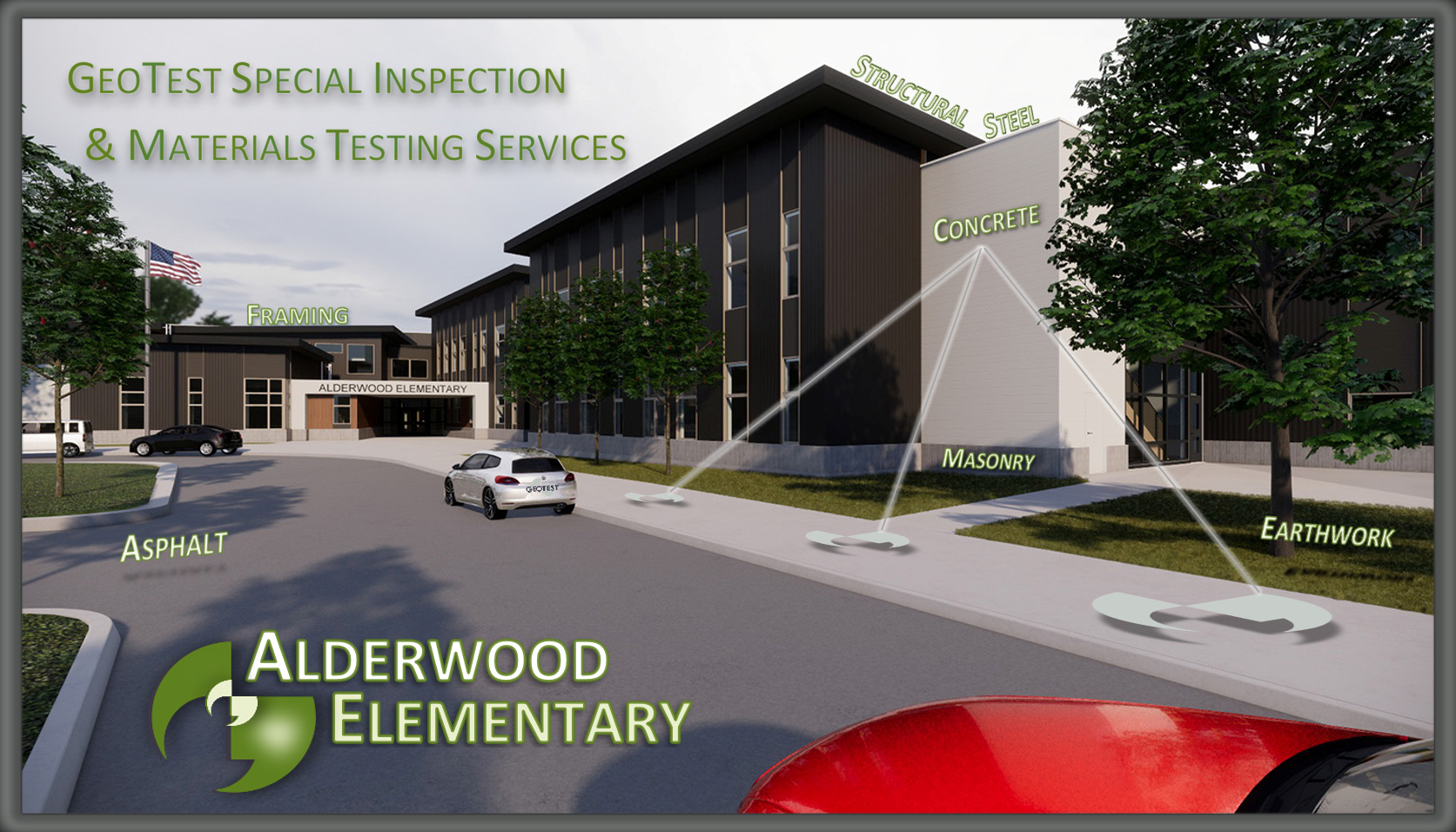 Contact Geotest
Geotest welcomes the opportunity to become a part of your team and build the success of your company. We provide Construction Special Inspection and Materials Testing Services throughout Northwest Washington. Our Geotechnical Engineering Department and Environmental team can provide services in Washington State and Oregon.