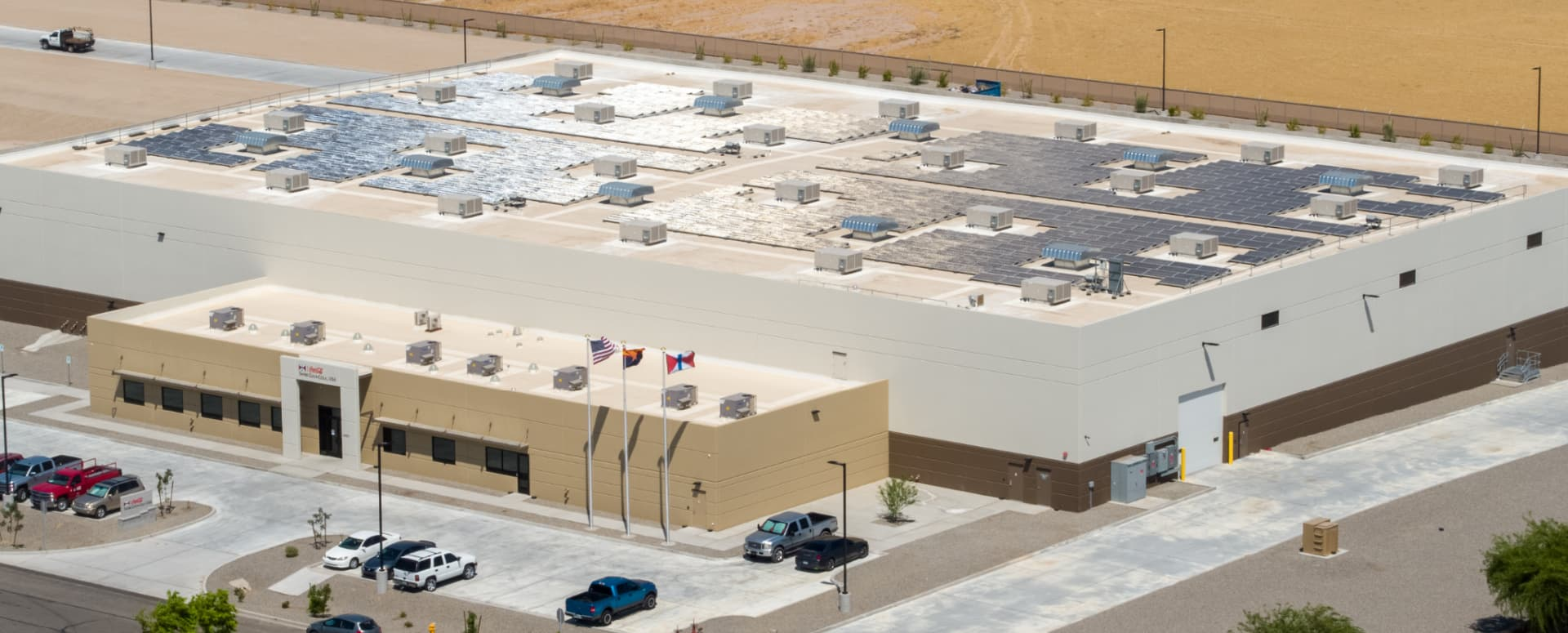 Location:
Arlington, WA
Project Overview:
Swire Coca-Cola built a 135,000-square-foot tilt-up distribution center. The building is constructed on 15 vacant acres on 59th Avenue NE near Arlington Municipal Airport.
Services Provided:
GeoTest provided a subsurface soil and groundwater geotechnical evaluation for this new distribution facility. GeoTest also performed laboratory testing on representative samples in order to classify and evaluate the engineering characteristics of the soils encountered.  In addition, estimations for long-term infiltration rates and stormwater treatment determinations were also provided.
Owner:
Swire Coca Cola (USA)
Contact Geotest
Geotest welcomes the opportunity to become a part of your team and build the success of your company. We provide Construction Special Inspection and Materials Testing Services throughout Northwest Washington. Our Geotechnical Engineering Department and Environmental team can provide services in Washington State and Oregon.