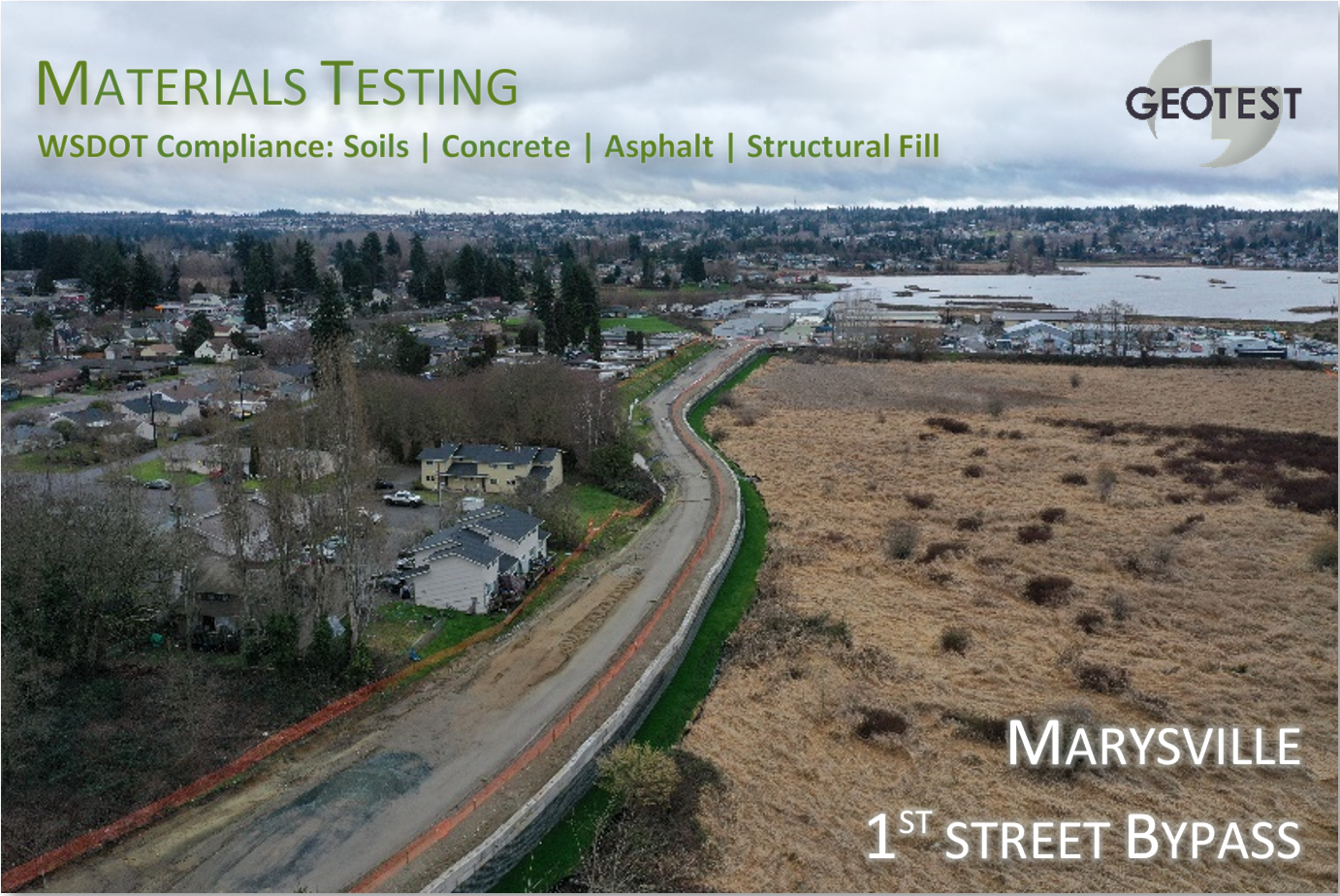 Location:
Marysville, WA
Project Overview:
This important City of Marysville civil project commenced in 2019 and entails the widening of the existing roadway from two to five lanes, and the extension of 1st Street from Alder to 47th Avenue. The extension included two traffic lanes bounded by structural earth walls on the south side. Roadway improvements have been installed on 47th Avenue to accommodate the new extension. This project includes new and upgraded drainage facilities, a new waterline, landscaping, traffic signals, illumination, and other work.
Services Provided:
GeoTest provided materials testing and construction inspection services throughout the duration of this project, including inspections and testing of soils, concrete, and asphalt. Our inspection and testing services were in accordance with WSDOT specifications and requirements.
Owner:
City of Marysville
Project Cost:
$13 Million
Contact Geotest
Geotest welcomes the opportunity to become a part of your team and build the success of your company. We provide Construction Special Inspection and Materials Testing Services throughout Northwest Washington. Our Geotechnical Engineering Department and Environmental team can provide services in Washington State and Oregon.